Fresh from an underwhelming pre-season West Brom manager Tony Pulis would've been desperate for a positive start to the new Premier League season.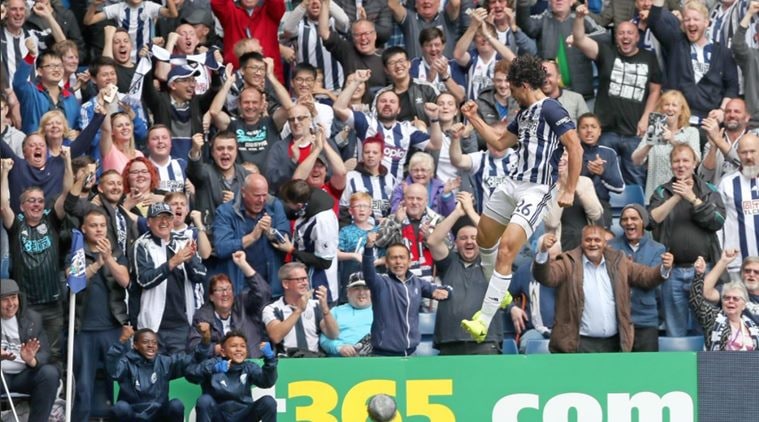 The
Baggies
faced last season's revelation Bournemouth in the opening fixture on Saturday and thanks to an Ahmed Hegazi 31st minute powerful header, the West Londoners came away with the full three points in the bag although staying above relegation this season remains their primary benchmark.
Still they will be happy to have lessened the tide of unsatisfaction emanating from the stands, aggravating the removal of the squad coach.
Pulis, especially from his days at Stoke City has built a reputation of favouring substance over style, preferring instead his players stick with the unconventional ugly job of sacrificing entertaining football for the primary safety from the relegation zone; The chief reason why his teams rarely aspire finishing above the mid-table.
Another new signing from Southampton Jay Rodriguez showed a lot of promise on Saturday as he proved that his pace will most certainly add a new and perhaps effective dimension to the Baggies' attack.
Still it was Hegazi's powerful drive beyond Asmir Begovic's line that proved crucial throughout the afternoon encounter. The Egypt international is on loan from Al Ahly and will hope to do enough to convince West Brom to sign him on permanent terms even if that means ditching Jonny Evans.
In winning only two of their nine pre-season fixtures following the abysmal limp towards the end of last season where they narrowly avoided relegation, The Hawthorns faithful remain skeptical of Pulis' ability to avoid the drop this season.
On his part, the former Stokes manager bemoans the lack of capable first team members in his squad and Albion's muted transfer activities:
Speaking about the transfer activities, he said:"I've been managing clubs at the bottom end of it financially for years so I know what happens. You just wait. We've got targets and we are hoping we can get them within the next two weeks because the team needs to be given a lift."