https://pbs.twimg.com/media/DqIUi4SWoAMNr7a.jpg
Cristiano Ronaldo had fiy been presented as a Manchester United player for the second time in his career on Friday. The Portugal international superstar forward had been waiting to be presented as a Red Devil following his transfer in the summer from Italian Serie A giants Juventus as fans were also waiting patiently to welcome their legend back to the club. Ronaldo, at his presentation, held an interview and he has revealed his ambitions for the new season, saying s lot of things that would excite the Manchester United fans, who, in turn have been waiting to find out whether Ronaldo will be starting their next Premier League game on Saturday at Old Trafford against Neeadtle United or not.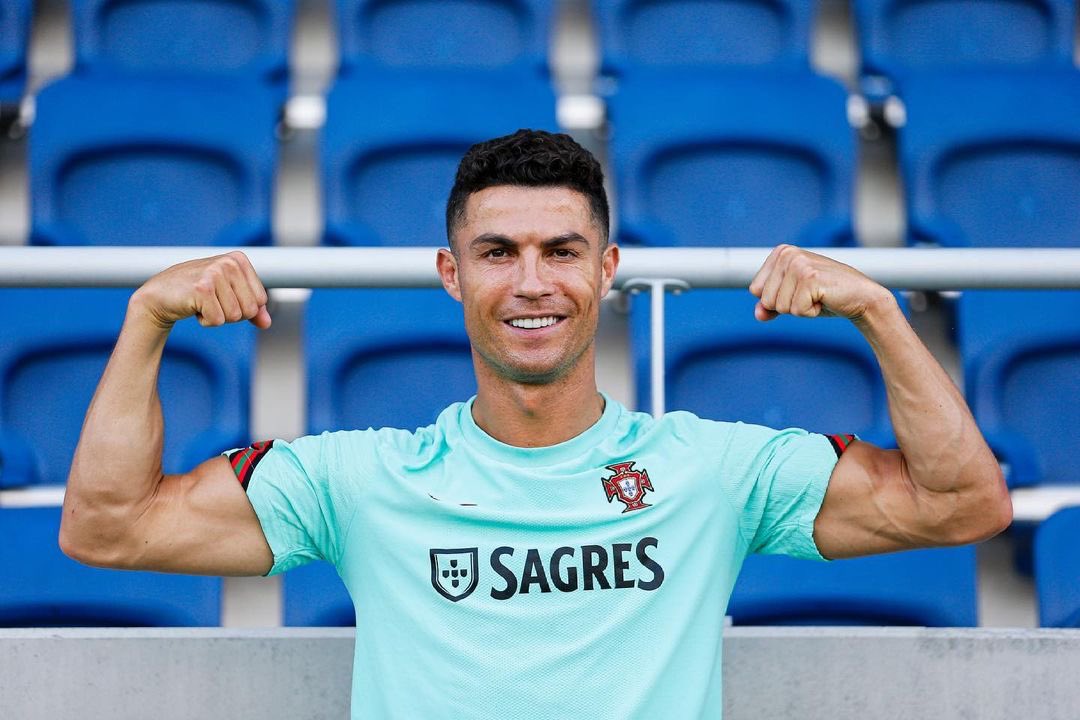 Ronaldo, in a video posted by the official social media handles of the Red Devils, was seen walking out of the Old Trafford tunnel and oto the pitch all smiles as he donned the number 7 jersey. After walking onto the pitch, he said that he's back and he followed that up by walking up to his former teammate at Old Trafford during his first stint at the club, Wes Brown. Brown would then hold an interview session with Ronaldo and it's one that every United Fan would love to watch or read about.
During the interview, Ronaldo said that he didn't come back to the club on vacation and that he knows what must be done. He promised the club's fans that he has returned to try and become a very important player for them and that he will try all he can to ensure that the club fights for titles this season. He also said that he will now start to pressure manager Olé Gunnar Solksjaer so he can be making the starting 11 every week, something that United fans would love to see happen.