Generally you expect a coach to try and ease the nerves of his boys in the locker room, but, Antonio Conte, at times, himself tries to make some hype around certain matches.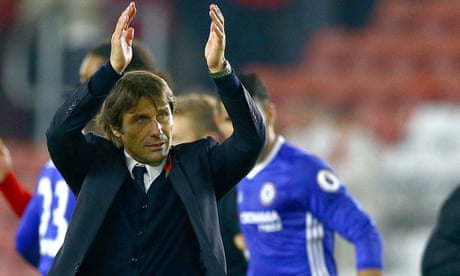 Conte reckons that because of him being a former player himself, he doesn't have to try too hard to understand how a player's mind-set tends to be like at different stages. There are moments when the guard of a player just drops down a little bit.
In the opinion of Conte, it generally happens when the opposition is of a small stature and you feel unthreatened by it.
If the big boys are there to battle against, then there is enough hype around the encounter itself and at that time, you actually have to look to ensure that the team doesn't get too anxious.
But, against a minnow, it's completely different. There is no such hype and that's where there is the danger that the sense of complacency may creep in and the players may not approach the game with the right kind of mind-set. Continue reading →